Selection guidelines and criteria:
  A Hall of Fame induction banquet is held each year to honor the inductees.  At least six former athletes or coaches from high schools in the nineteen-county Big Country area are inducted each year, one of which could be inducted posthumously.  Those selected are athletes or coaches who have brought fame or recognition to the Big Country during their careers.   To be eligible for the Big Country Athletic Hall of Fame, an athlete must have graduated from a high school in one of the 19 counties surrounding Abilene that make up the West Texas Council of Governments. Athletes must be out of high school at least 10 years.  Coaches must have coached at a Big Country high school and be retired from that position for at least five years.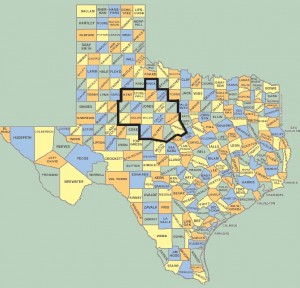 A selection committee, comprised of former sports writers, sportscasters, coaches and other athletic officials, along with the BCAHOF Board members choose the induction class each year after receiving nominations from the public.  The committee also has the option each year to choose a Lifetime Achievement Award recipient for officiating, a Lifetime Achievement Award for the media, as well as a Legacy Award, which is given to an individual or group, either living or deceased, who has made a lasting contribution to sports in the Big Country. The Legends category was added in 2014. The selection committee will select 2 or 3 inductees each year.  They will be individuals prior to 1950 and this category will be recognition only with no acceptance speeches given but their names and information will be added to the Hall of Fame just like other inductees. To nominate someone for the Hall of Fame, please email an extensive list of the nominee's accomplishments and why you feel they should be considered for the Hall of Fame to
nominations@bigcountryhalloffame.org
.  Nominations are due the end of September for consideration the following year.  Nominations remain on the list for consideration each year.
Big Country Counties for Hall of Fame Consideration:
Knox
Kent
Stonewall
Haskell
Throckmorton
Scurry
Fisher
Jones
Shackelford
Stephens
Mitchell
Nolan
Taylor
Callahan
Eastland
Runnels
Coleman
Brown
Comanche
Selection Committee:
Lance Fleming
Scott Kirk
Mike Lee
Marty Martinez
Rick Meyers
John Neese
Chuck Statler
Carlton Stowers
Museum Donors
Hall of Fame Board of Directors
BCAHOF Board Members